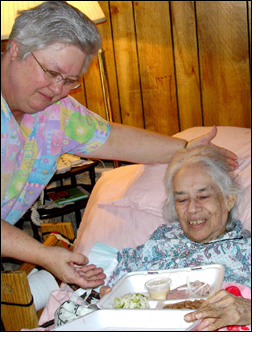 We are pleased to report that the 2016 Fundraiser at The Salt Lick Pavilion in Driftwood, Texas, was a huge success! We had great attendance, wonderful silent and live auction items and extraordinary support from the community.
We are already planning for our 2017 BBQ at The Salt Lick Pavilion on Thursday, October 5. For information on becoming a sponsor, donating a live or silent auction item or purchasing tickets, please contact us by e-mail info@thefriendsfoundation.org or call (512) 592 1345
Our Daily Bread Program
Philips Lifeline MediAlert Program
Financial Assistance
Smoke Alarm Installation and Maintenance Program
911 Address Signs
Butterflies are Free Program
Our Daily Bread Program (Financial statements are not required for this program)
In April 2006, The Friends Foundation began a hot meal service to home bound elderly in the greater Dripping Springs Community. We started with service to two clients in May of 2006 and we now provide meal service to over thirty clients. The Friends Foundation delivers meals on Monday, Wednesday, and Friday. The nutritious meals are prepared by the professional kitchen staff at Hill Country Care Rehab and Nursing Center and delivered by volunteers in the community. Donations are accepted for the program, but there is no charge for the meals.
If you or someone you know is in need of meal service please contact us by email at info@thefriendsfoundation.org or telephone (512) 592 1345
If you would like to volunteer to deliver meals, please contact Susan Purcell by email purcell805@gmail.com or telephone (512) 809-8662.
Philips Lifeline MediAlert Program (Financial Statements are not required for this program)
The Friends Foundation's research has indicated that a significant number of seniors in the area live alone, or under circumstances that could leave them unable to summon help by usual means. A fall or sudden medical condition can leave them unable to get to a phone. The medical alert device provides a method for reaching help by simply pushing a button on the device, which is worn at all times as a necklace, a bracelet or can be clipped to clothing. This provides peace of mind for the seniors as well as family members. If you need the medical alert device or know of someone who does, please download the Lifeline Medialert Application and mail to the address at the bottom of form.
1.
The Friends Foundation will accept completed applications for Financial Assistance for individuals over the age of 60 from nursing centers, community nonprofit groups; or the caretaker or party responsible for the management of the affairs of such person. Requests for Financial Assistance must clearly state the need, the dollar amount being requested, and other foundations, groups, or individuals who have been contacted regarding the need. The Application will be reviewed by The Friends Foundation board in accordance with the guidelines stated below. Applications are available online through The Friends Foundation website: www.thefriendsfoundation.org or by mail.
2.
All requests for Financial Assistance must include proof of residency in the greater Dripping Springs area. Requests must further include the applicant's physical address and mailing address, home and work telephone numbers, fax number, and e-mail address.
3.
All requests for Financial Assistance must also include a copy of the applicant's three (3) most recent tax returns, if the applicant's income is great enough to require filing an income tax return, as well as a statement of assets including amounts held in currency, bank accounts, savings accounts, or certificates of deposit, or the market value of stocks, bonds, mutual funds and similar liquid assets, but not including the value of the applicant's home or other fixed assets. No applicant will be considered if their Area Median Income exceeds the level defined by the Department of Housing and Urban Development ("HUD") as "very low income" (50% of Median Income*) for the Austin/San Marcos Metropolitan Statistical Area as adjusted annually by HUD.
4.
All requests for Financial Assistance will be kept strictly confidential unless the applicant directs otherwise in writing to The Friends Foundation.

5.

The maximum amount of assistance to any one individual in any six month period will be $2,500.

6.

Some examples of services which The Friends Foundation will consider for funding are:

Dentures and Dental exams
Eyeglasses and exams
Hearing aids and Hearing exams
Medication expenses not covered by Medicare or Medicaid
Retrofitting homes
Utility bills and rent
Wheel chairs, shower chairs, bedside commodes, walkers, crutches and other necessary devices not covered by Medicare or Medicaid.

Download an Application for Financial Assistance
Smoke Alarm Installation and Maintenance Program
The Friends Foundation has partnered with North Hays County Fire & Rescue to provide home visits to install and service smoke alarms in the homes of qualifying citizens in the greater Dripping Springs area. All "Our Daily Bread" clients are offered this service and The Friends Foundation is working to expand the program to our "Lifeline" folks. Clients are contacted prior to the visit and when possible firefighters are accompanied by a Friends Foundation board member. The firefighters will check the home for properly functioning smoke alarms, install new alarms where needed, and when necessary replace batteries on existing working units. This service will be repeated approximately every six months so alarms are kept in good working order. There is no charge for this service.
The Friends Foundation will fund and install Hays County 911 Address Signs. All "Our Daily Bread" and "Lifeline / Medic Alert" clients are offered this FREE service. The signs will help emergency responders find your residence. A 911 Address Sign Form must be completedd in full and mailed to The Friends Foundation P.O. Box 8 Dripping Springs, TX 78620. The form will then be submitted to the Precinct Commissioner. Upon approval the signs will be installed.
Download a 911 Address Sign Form
Hill Country Care has established a special program entitled "Butterflies are Free," underwritten by The Friends Foundation, for residents who are at or nearing the end of their lives. The sole purpose of this program is to provide comfort and dignity to those residents so that their end of life experience is pain free, is as comfortable as possible, and honors the wishes of the resident. This includes providing comfort to the family as well. Please contact the administrator of Hill Country Care, at (512) 858-5624.