Upcoming Events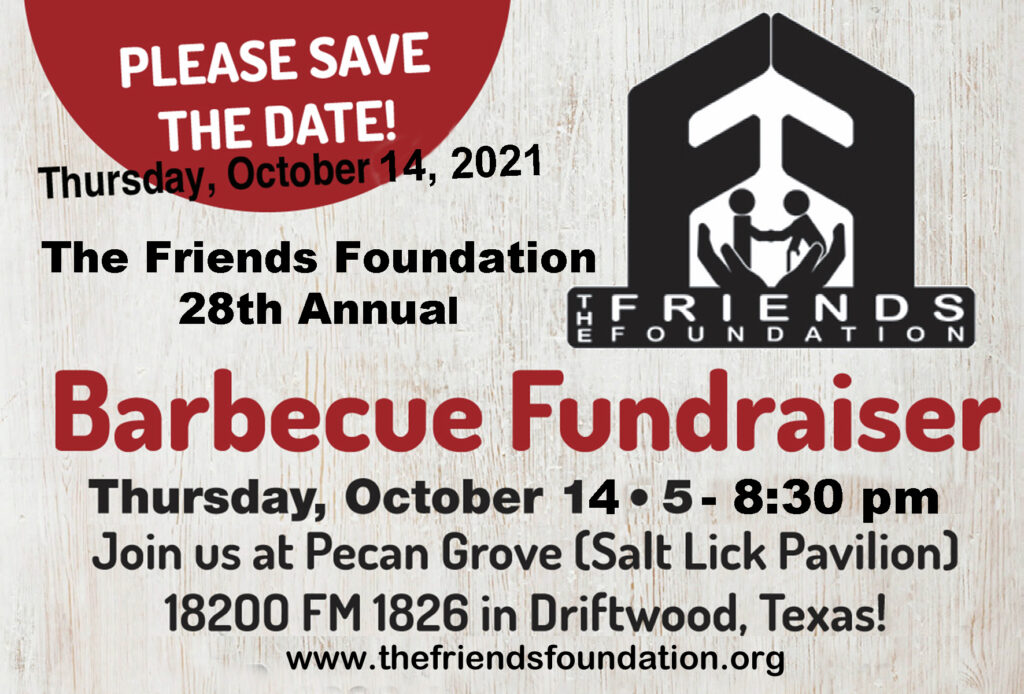 Save the Dates: The Friends Foundation's 28th Annual BBQ Fundraiser will be on Thursday, October 14, 2021. Gold Ticket Sales Begin October 4 and End on October 12 (or when ticket sales reach 100). The winning ticket owner will pick one of the Feature items to be listed in our Online Auction and the remaining Feature Items and other auction items will be up for bids beginning October 14. The auction will end and all bidding closes on October 23.
A Sincere Thank You To Everyone Who Participated In The Friends Foundation 27th Annual Fundraiser
Last year's Online Auction is CLOSED but you can Click here to visit our Auction site to see our Sponsors, donors and the donated items that were up for bids.
We need and appreciate your continued support as we honor our Mission Statement and work our way through these difficult times. We welcome donations for our Online Auction and monetary donations can be made online anytime on our Donate button. For more information please contact us at info@thefriendsfoundatiion.orgor call us 512-592-1345.
Next Meeting
Meeting date and time to be announced.
Broadway Bank Conference Room in Dripping Springs, TX
Contact information:
The Friends Foundation
P.O. Box 8
Dripping Springs, Texas 78620
Email Address: info@thefriendsfoundation.org
Call us at 512-592-1345